Tie hole
Easy installation and shortened installation period due to lack of the need to peeling the exterior when connecting a pipe to another.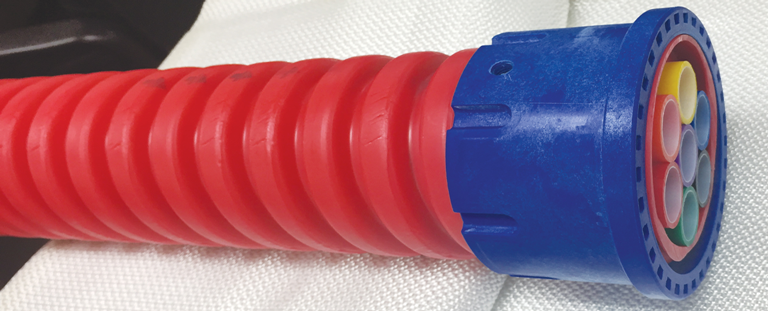 1. The end of the connecting COD pipe should be trimmed and stay vertical using a screw type connector.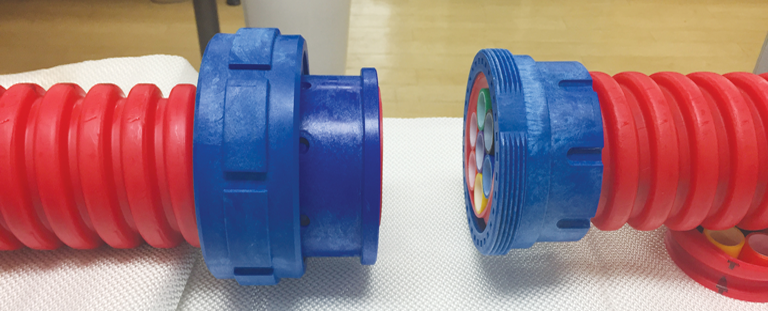 2. Align the other COD pipe vertically, then insert the outer guide for casting and assemble.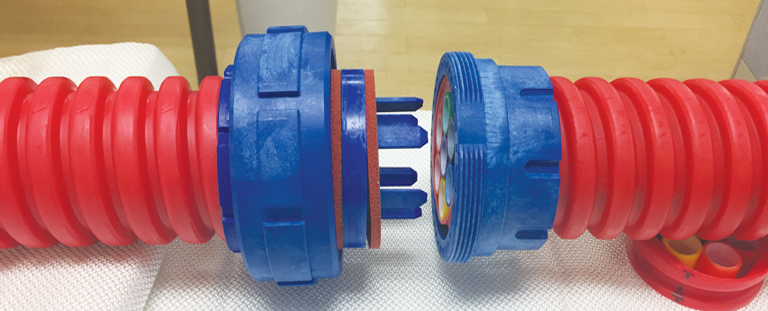 3. Connect the inner pipe guide with the gasket for watertight to both ends of the COD pipe.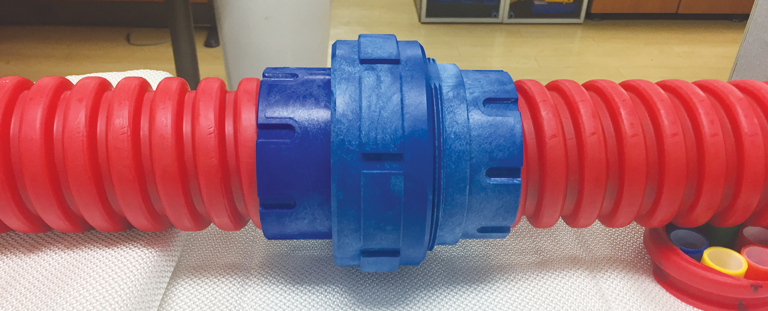 4. Turn the outer guide in one direction to complete the tightening.